2013 March
Creature Skateboards proudly presents the "CSFU" credits music video featuring "I've Done Every Air" by Northwest Team Rider Willis Kimbel… download here!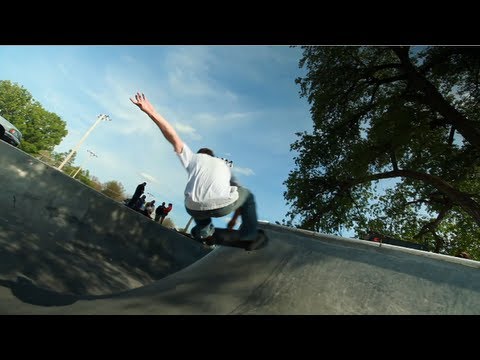 The Red Bulletin Magazine takes an in depth look into the world of the Lakota Country Indian reservation in Pine Ridge, South Dakota and how skateboarding has become a way of life and an escape for the youth on the reservation. Professional skater and Wounded Knee Skateboards co-founder Jim Murphy gets a huge high five from us for his vision to help in this effort!
If this short film doesn't touch you deep down inside and make you feel good about the positive effects of skateboarding, nothing will.
This season, Vans is introducing a special assortment of their PRO CLASSICS™ presented to you by their Vans riders themselves. The Elijah Berle pack comes complete with an Old Skool '92 Pro and a Sk8-hi Pro, both designed with hand-picked color schemes and accents by Elijah. Roll the clip!
San Diego's Typical Culture skate zine has posted its fourth issue online featuring the Hype Train tour. Click the cover to expand and have a look!
Paul Shier and Nick Jensen have finally released their new skateboard company under the name of Isle Skateboards announcing Sylvain Tagnelli as their new pro and Jon Nguyen, Tom Knox and Chris Jones as their three ams out of the gate.
Arto Saari has joined up with the renewed WeSC team and is said to have been selected to join the New Balance's Numeric skate squad as well.
Blind Skateboards turned Felipe Ortiz pro with a new signature model at Tampa Pro where it was also disclosed that Cody McEntire has joined their team. On a related note, not long after Blind skateboards and Jake Duncombe had announced their divorce, the Australian is said to have landed a spot on the Life Extension roster. Quoted from his Instagram feed, "Just want to thank everyone at blind for helping me out for all those years and putting up with my shit and to let everyone know LE is my new family!!!"
Mike York has found a new home on the new roster at Blueprint along with Ingnacio Morata and a foursome of ams.