Vans Girls Combi Pool Classic 2013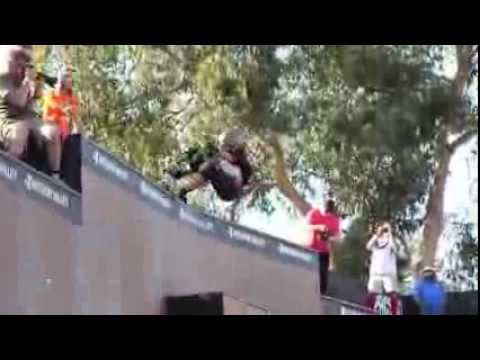 Gals from all generations and regions that love to shred concrete bowls convened along with their friends and supporters on Saturday for the 3rd Annual Vans Combi Pool Classic competition held at the Vans Skatepark at The Block in Orange, California. New England's Nora Vasconcellos (video above) blasted big backside airs followed up with solid lines and a heavy dose of consistency to seize first palce. Veteran pros Steve Caballero and Christian Hosoi handled judging duties and Steve Van Doren once again delivered the stoke for the day while handling the free barbeque for those in attendance.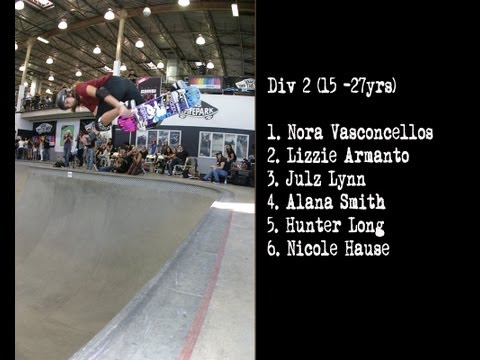 Girls Combi Pool Classic 2013 – Highlights
Ozzie Ausband and Ray Zimmerman have recapped the action at Blue Tile Obsession with photos that give you an idea of the vein deep devotion, camaraderie, and skill that surrounded Vans' renowned Combi Pool on Saturday with these ladies. Have a look!
Final Results – By Age Group
15-27
1 Nora Vasconcellos $2500
2 Lizzie Armanto $1000
3 Julz Lynn $500
4 Alana Smith
5 Hunter Long
6 Nicole Hause
7 Amelia Brodka
8 Abby Zsarney
28 and Over
1. Karen Jones $2500
2. Katherine Folsom $1000
3. Jean Rusen $500
4. Cara Beth Burnside
5. Lauren Callahan
6. Mansy Esch
7. Natalie Das
8. Kim Peterson
14 and Under
1. Ariana Carmona $1500
2. Poppy Starr Olsen $1000
3. Jordyn Barrett $500
4. Bryce Wettstien
5. Madi Thomas
6. Pauline Brannon
7. Annika Vrklan
8. Lilly Graves
Comments are closed.